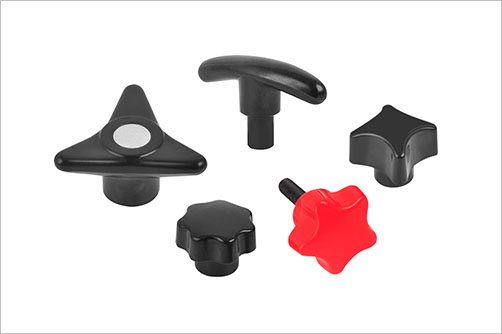 Clamping knobs provide the user with a knob surface capable of handling a strong grip which can easily be controlled.

Our selection of Clamping knobs offered every possible option to suit any application. Such as Mushroom type knobs, Knurled knobs, Star knobs, Lobe knobs, T knobs, Three-arm knobs, Lock knobs, Ball knobs, Hand knobs, Control knobs, Deflection knobs and so on.
Clamping knobs Characteristics:

1. Beautiful appearance, natural
2. Bright finish with optional color
3. Solvent resistance, oil resistance, grease resistance and high temperature resistance
4. Structures are strong and durable, and commonly used specifications and lengths are available.